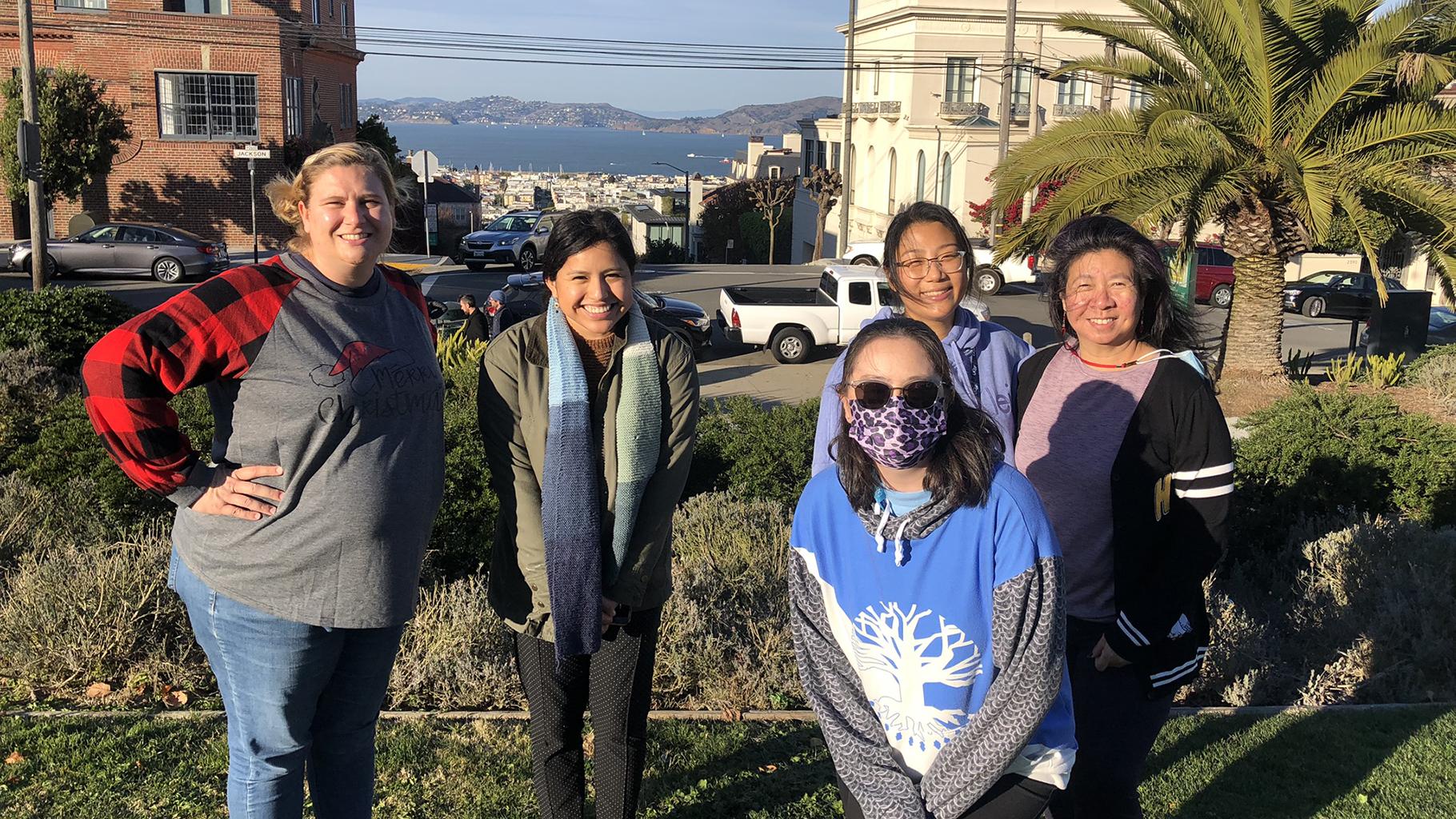 Time to Step It Up!
Registration is now open for the annual wellbeing challenge.
Step It Up, UCSF's annual challenge to help you prioritize your wellbeing during the fall and holiday seasons, returns Nov. 13-Dec. 15. Register today.
As UCSF celebrates 10 years of Stepping It Up, the Wellness team has incorporated more opportunities to earn points around the pillars of wellness. There is also a new and enhanced platform based on participant feedback.
Earn points by tracking the following activities:

Daily step count

Physical exercise

Getting 7+ hours of sleep

Using a gratitude journal

Recognizing a colleague through UCSF Recognize  

Disconnecting from technology

Using a refillable water bottle

Making a weekly budget

Connecting with family, friends, or colleagues
Twenty individuals who complete the weekly point threshold will be selected each week for prizes!
‌Kick off the challenge with a restorative stretch session with one of our expert UCSF Fitness and Recreation trainers on Nov. 13.
Whether you're a seasoned participant or new to the game, working virtually or on campus, joining as an individual or group, this challenge is for everyone.
Questions about this article? Contact Wellness