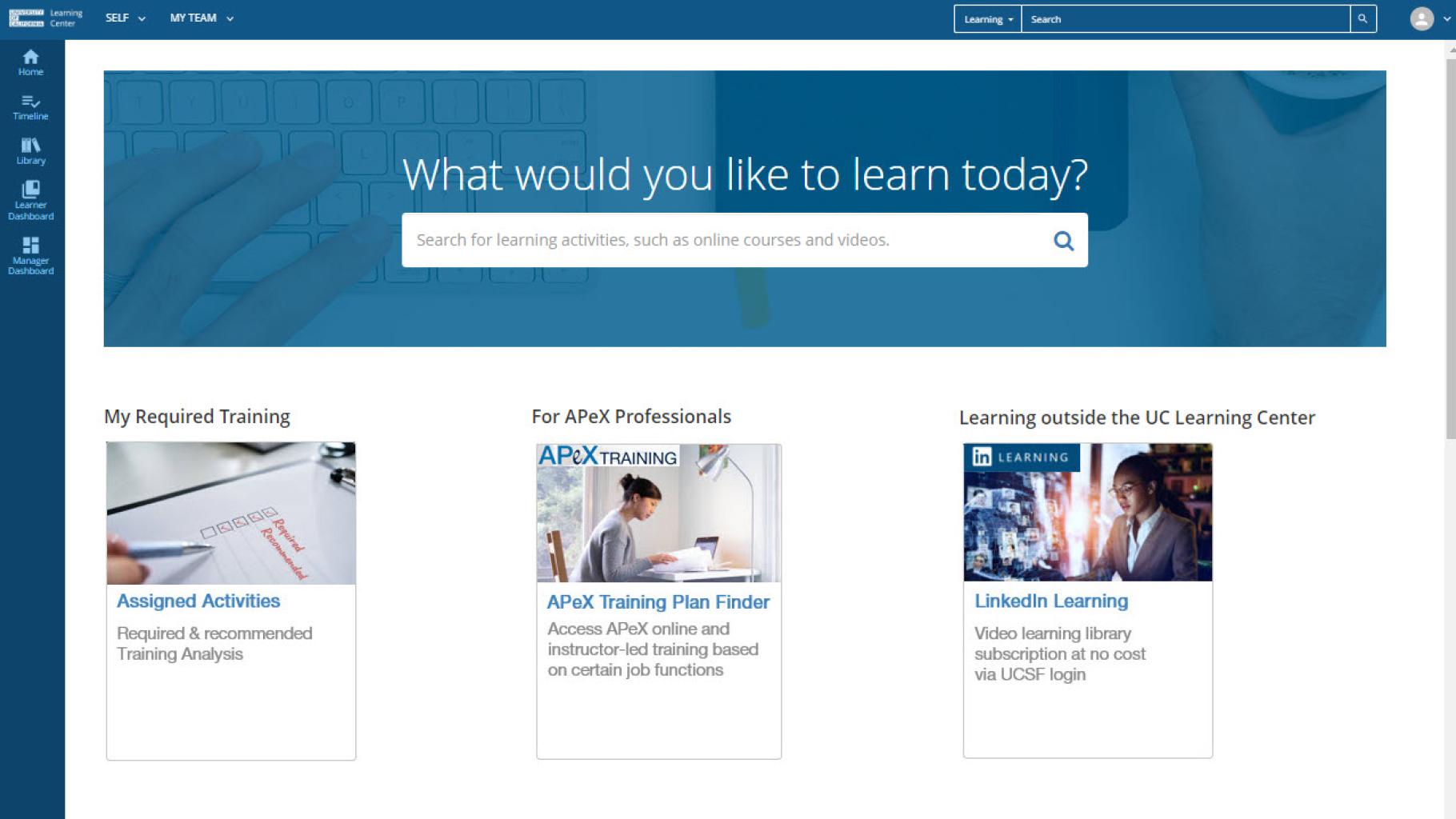 New and Improved UC Learning Center Dashboard is Here
The new dashboard, which went live December 2022, is user-friendly and visually appealing. 
All UCSF users of the UC Learning Center will see an improved and user-friendly "Learner Dashboard" at login as of December 2022.
Employees provided feedback that they prioritize required training, so you will now find your own overdue, assigned, and upcoming actions at the very top of the dashboard. New dashboard features also include favorites and recently viewed courses, as well as hot topics and top-rated training at UCSF.
The new dashboard was lauded by focus group attendees as "visually much more appealing." They also appreciate that it encourages taking advantage of the many great training opportunities that UCSF provides to its staff at no cost. Instead of simply regarding the UC Learning Center as the place to take compliance training, the new dashboard "makes me want to scroll and look at things," one focus group attendee said.
Log into the UC Learning Center today to enjoy the full suite of eCourse modules, workshop registrations, books, audio books, self-assessments, practice labs and more.