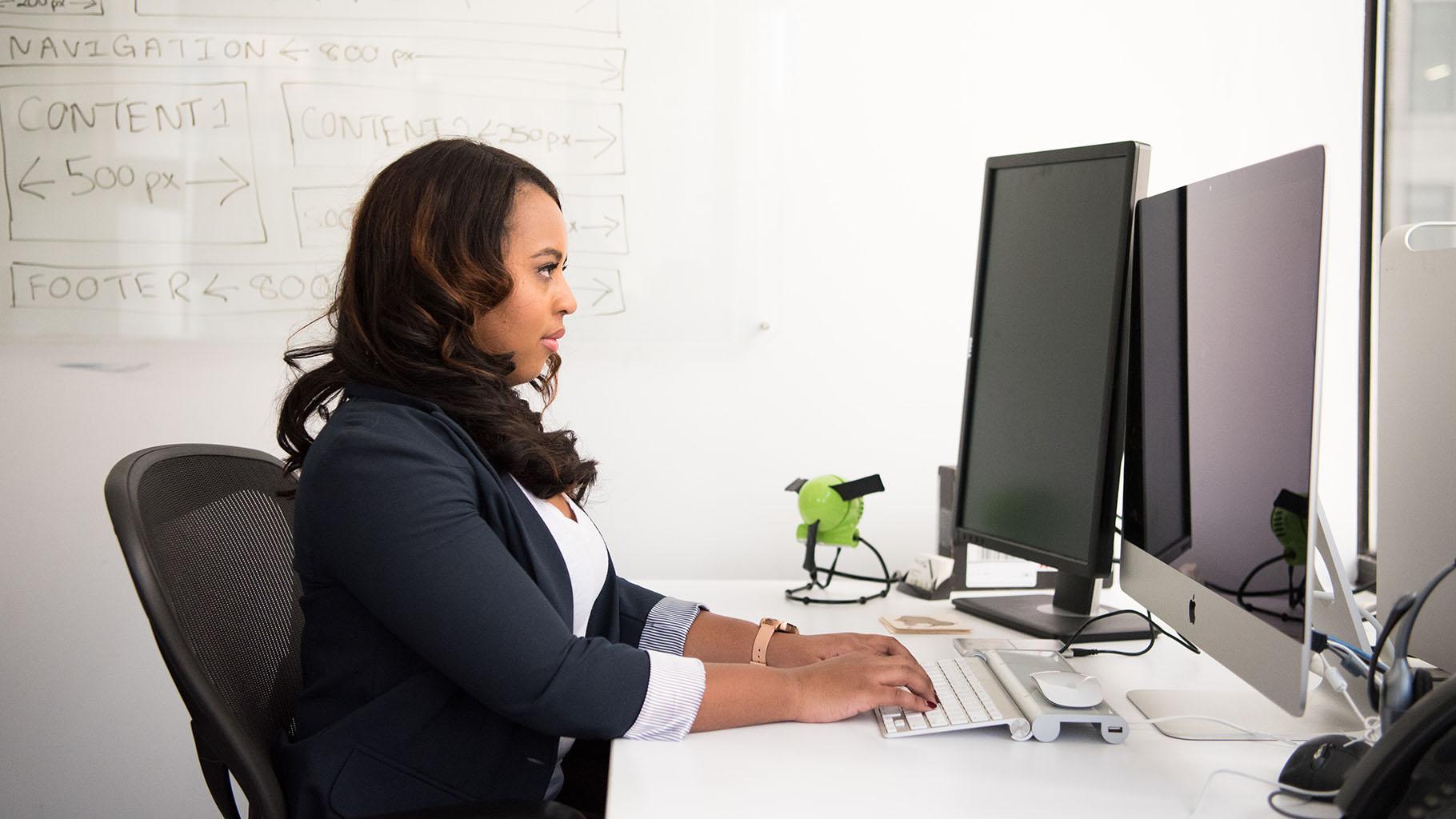 Supporting our UCSF Employees in Their Development
The recently relaunched Professional Development Guide is now available.
Staff engagement survey results highlight that UCSF teammates want to learn and grow their careers at UCSF, and that opportunities to develop and learn create engagement for employees.
HR's Learning & Organization Development Team recently relaunched the Professional Development Guide, a self-directed guide with a workbook for anyone interested in advancing their learning and growth. It's also a useful resource for guiding managers on how to support team member development.  
Whether looking for a promotion or job change, or simply doing better in a current position, the guide brings together four elements to help employees focus on their development journey: (1) your vision of success; (2) competencies required to succeed; (3) feedback with assessments; and (4) your individual development plan.
The self-paced nature of the guide allows users to pause and resume at their convenience, as well as dive deeper into in-demand topics such as: career tracks, job skills, informational interviewing, asking for and receiving feedback, SMART goals and more towards the professional development planning process.
"During the pandemic, our Professional Development Guide was our most popular page on our website every single quarter!" Digital Engagement Strategist and Curator CJ Frosch said. "We heard loud and clear that our people are looking to develop their careers at UCSF, and expert insights from giants like our own Paul Axelrod, LinkedIn Learning and UC's Core Competencies have really modernized this trending online resource."